steam即将喜加一!《Astrodogs》免费领取地址介绍,开领时间:2020年06月17日 00:30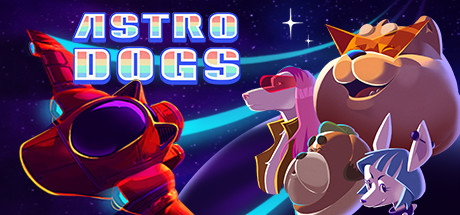 steam免费游戏促销又来咯,《Astrodogs》免费获取时间2020年06月17日 00:30-2020年06月23日 01:00
免费获取地址: https://store.steampowered.com/app/1301230
《Astrodogs》在线人数统计页面地址: https://steamstats.cn/app/1301230
获取更多steam喜加一游戏:https://steamstats.cn/xi
《Astrodogs》获取之后仅限时游玩
游戏介绍:


ASTRODOGS is an on-rails shoot 'em-up inspired by the classics!
STORY

Everything seemed to be in its place across the Galaxy until one day Woofer, a giant corporation providing all sorts of services, went rogue and began attacking planets all over the System.

Enter ASTRODOGS, a crew of freelance bounty hunters and possibly our only hope to defeat Woofer. Play as Kombo, the Shiba Ace Pilot and join the crew in this adventure through the stars to save all of puppydom.

Find out the mysterious reasons behind Woofer's treason as you discover the secrets they definitely don't want you to know!
GAME
Fast-paced action!
Choose between 4 different Special Weapons to deal with enemies!

Use your Instinct to slow down time and aim perfectly!

Roll like a barrel to deflect bullets back to your enemies!

An immersive and exciting original soundtrack to get you ready for action!

A whole Galaxy to discover!

Explore beautiful, varied environments as you travel through the Galaxy!

Find different routes based on completing side objectives within missions!

Game endings and story changes depending on routes!

Unlock colors and skins for your ship by playing the game!

An awesome Cast!

Hand-drawn characters oozing personality and dogginess.

An evil cast of villains with unique mechs and battleships waiting to fight you!

The Best Vibes
支持的语言: 英语*
*具有完全音频支持的语言