steam即将喜加一!《Dead Pixels II》免费领取地址介绍,开领时间:2020年06月17日 00:30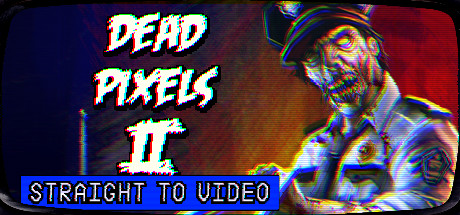 steam免费游戏促销又来咯,《Dead Pixels II》免费获取时间2020年06月17日 00:30-2020年06月23日 01:00
免费获取地址: https://store.steampowered.com/app/259000
《Dead Pixels II》在线人数统计页面地址: https://steamstats.cn/app/259000
获取更多steam喜加一游戏:https://steamstats.cn/xi
《Dead Pixels II》获取之后仅限时游玩
游戏介绍:



On November 19th 1987 the dead rose across America.
Few survived the first week.
Welcome to 1991.


Dead Pixels II: Straight to Video is a procedurally generated side scrolling shooter set in a post apocalyptic city in the near future of 1991. Fight your way through the hordes of the undead as you try to find a way out of the city. Raid buildings for supplies and work with other groups of survivors in order to get out of this nightmare with a pulse.
Key Features

Procedurally generated city that is never the same.


100's of weapons, items and valuables to scavenge from around the city.


Online and local 1 - 4 player co-op.


Customize your character appearance to tell your own story of survival.


Optional CRT and VHS effects.


Multiple gameplay modes. From story mode to quick game and survival.


Once you finish bring your character back into a new game at a harder difficulty.


Awesome synth soundtrack.

支持的语言: 英语